HigherMe allows you to browse available jobs without an account, but when it comes time to apply for that perfect job, you'll need to create an account to be able to submit and manage your applications. By creating an account, HigherMe can also send you new jobs that may be of interest, as well as recommend you to local employers based on your experience and location.

You can create an account by either selecting Sign Up from the top navigation menu, or by beginning an application for an open job. You can choose to sign up using your name and email address, or by using Facebook login:
Once you've entered your details, either through Facebook or on the above screen, you'll be prompted to fill out the rest of your basic profile information. It is important to ensure the address is correct on this screen.
After your basic information, you'll be prompted to enter your previous education and employment. Be as accurate as possible when adding and once you select Add, it will populate the best fits.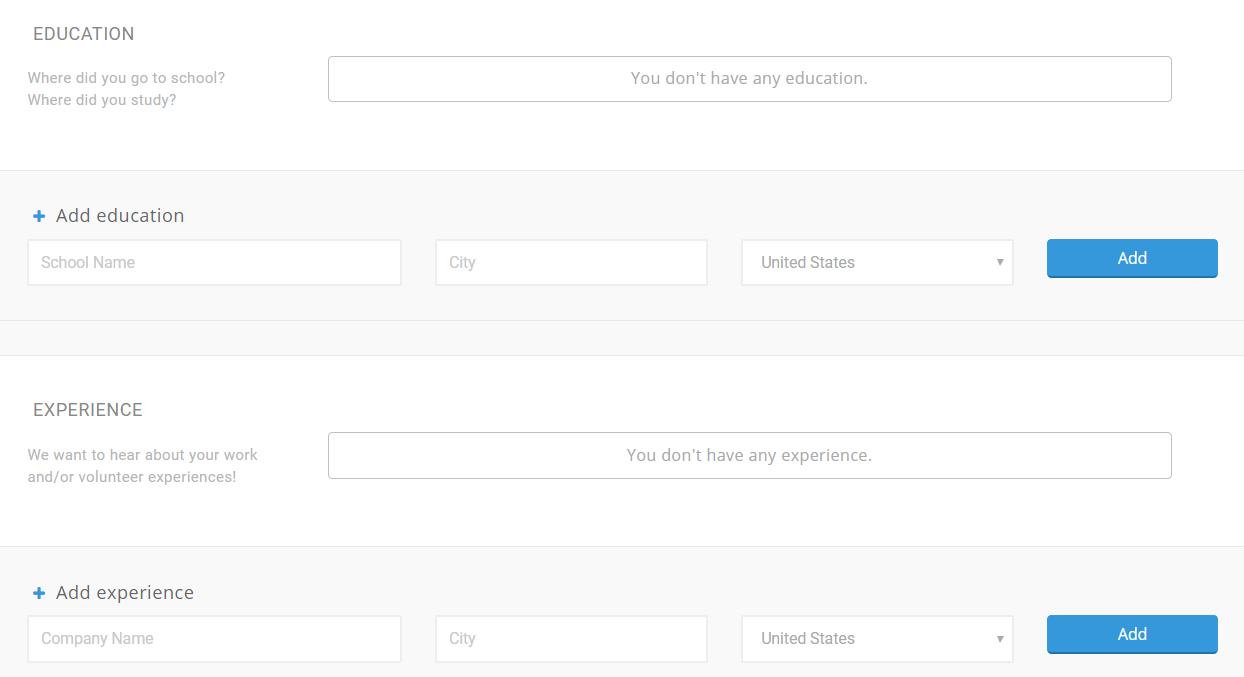 Don't have previous education or employment? Don't worry! Everyone starts somewhere. Just leave this section blank and continue on - you can always update as you go.

The last step before moving on is to indicate your Skills and to Share your Profile.

Share My Profile: Opting to Share Your Profile will allow employers who utilize HigherMe to reach out to you and invite you to apply to their opportunities.
Skills: This will take in your additional languages and any licenses.
Once you've finished these last couple of steps, you'll be brought to the availability screen to select every slot that you're available to work. It is important that every time that you are available to work is highlighted in blue! Done? Great! You're all done your profile!