Question
I'm being hired by an employer and they are asking me to enter my direct deposit information. How would I do this?
Answer
Entering your direct deposit information can be done before you have submitted your onboarding information to your employer.
To find your onboarding record, navigate to the page where you have all of your applications.
Note
You must be logged in to access your onboarding invitation. If you don't remember your password, you can request a password reset using the same email you received the invitation with from the login page.
And then click on Continue Onboarding. If you're opening your onboarding invitation for the first time, you'll have the option to Begin Onboarding instead.
Alternatively. you can also open the invitation from your email.
Once you have the onboarding invitation open, navigate to the Direct Deposit step by clicking on it
From here, your employer requires you to fill out a few things
Tip
If you're unable to provide your direct deposit information, you can skip this step by checking the I do not wish to provide my direct deposit information box. This option is only available if the employer hasn't made the direct deposit step mandatory. Otherwise, you will need to make the appropriate arrangements with your employer.
To continue from this step, you'll need to fill out the following details. Some of these steps may be optional.
An upload of a direct deposit slip or void check
Account Name
Account Type (Checking or Savings)
Routing Number
Account Number
Bank Name
If you're unsure on where you can find this information, simply grab a void check and use the following guidelines to fill out the information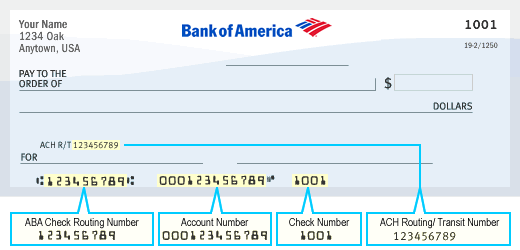 You can see that most of the information is found at the bottom of the check
Tip
If you don't have a void check that you can use as an upload, you can always provide a Direct Deposit slip instead. These can be printed off from your online banking portal at most banking institutions.
Once you have filled out your direct deposit information, just click the Continue button at the bottom of the page to move on to the next step!
Common Troubleshooting Steps
I can't upload a direct deposit image
This usually happens if you're trying to upload a direct deposit image that is too large. To work around this, take a screenshot of the direct deposit image that you took a picture of and try uploading that instead. This will usually scale down the image so that its small enough to be uploaded.
Alternatively, your camera settings will usually have the option to take pictures at a lower resolution.
It keeps giving me a warning to stay on page or continue
This means that you missed one of the required steps when you were filling out your direct deposit information. Double check that all fields are filled out and that you upload a picture of a void check/direct deposit slip before proceeding.